'Firefly International Energy Exclusive Distributorship!'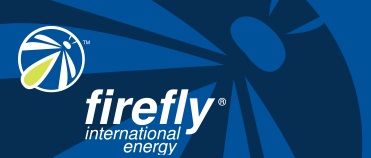 ---
The public determination to fight against ever increasing energy costs has fueled the expansion of Solar PV, Wind and Hydro Energy systems. The missing link however has been the lack of a cost effective way for energy consumers to store and utilise around the clock as they need it. Through exhaustive research into various Battery/Storage systems available worldwide, Energy Initiatives Pty Ltd have found the solution are proud to be appointed the exclusive Distributor for Firefly International Energy based in Illinois, US, for Australia and New Zealand.
"Firefly is the perfect opportunity for us to bring world leading patented technology that will revolutionize the limitations that customers in the Renewable Energy Sector, Transport, Military, Mining, RV and Marine, have been forced to accept over the past decades!" says Energy Initiatives Operations Manager, Greg Beckett.
"This battery technology was born in the Research and development laboratories of Caterpillar, Inc; What better way to test the strain on batteries than in the mining and heavy equipment industry, and then 'put your money where your mouth is' and develop a new technology that the world has been desperately searching for? We are very proud and excited to be able to finally bring this technology to Australian and New Zealand."
Based in the Sunshine Coast, Queensland, Energy Initiatives will appoint exclusive Power Storage Integrators  in all the Major Cities in Australia and New Zealand and through strategic Marketing and Branding, ensure that the Firefly Name will very quickly become a leader in the Battery and Energy Storage Market.
Energy Initiatives company philosophy is simple, "identify the demand in the market, source quality products from reputable manufacturers, then distribute and warrant that product at a price that is affordable!"
To drive this understanding, that there is an alternative to spiraling energy costs,  Energy Initiatives has implemented a trademarked "SunStore", an all-in-one storage unit, for SME and residential customers that will be powered by Firefly's unique 'Microcell' carbon foam technology batteries – a true 'turn-key solution!
Firefly's technology all but eliminates the common shortcomings of Lead Acid batteries, thereby raising ROI and making energy storage a way of diverting money wasted on power liabilities into property assets – "Sunstore" will change the way Australians and New Zealanders consume their power and their ultimate reliance on Grid-Power.
Firefly Technology is unique to 'SunStore' and is only available in the Renewable Energy sector through accredited 'SunStore' integrators which can be sourced by contacting Energy Initiatives via their website enquiries@energyinitiatives.com.au
Energy Initiatives will also be supplying Firefly's Oasis batteries for Marine, Transport and RV customers directly
---